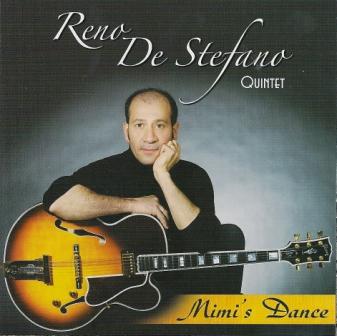 "........un musicien attachant qui manie la guitare avec beaucoup d'émotion.............
musicien touchant "
Jazz Chroniques & Coups de Coeur (2007)
".............an absolutely wonderful CD, .............Talk about someone who walks the talk.........all of his original works have a delicate, poetic sound that makes great use of full chords in the spirit of Wes and Joe Pass..........."
JazzWax.com (2007)


"……..What stays is the language and the sound: with a barely electrified Gibson L5 in hand, De Stefano plays warm, ringing lines……… the music is fluid, articulate and a pleasure to listen to."
La Scena (2009)
"Well-known in the Montreal jazz scene……..De Stefano likes to work with his musicians and shares his ten compositions with intelligence, sensitivity and lenghty well-structured solos. A great gift and an inspiration for aspiring guitarists."

« Figure bien connue du jazz montréalais ……..De Stefano partage ses compositions; dix en tout avec intelligence, sensibilité et longues improvisations bien structurées. Un joli cadeau qui pourra donner un sérieux coup de pouce aux aspirants guitaristes. »
Sortiesjazznights.com (2009)
Reno De Stefano has been a regular contributor to Just Jazz Guitar Magazine since 2001. Students from all over the world (New Zealand, Italy, Hong Kong, Netherlands, France, USA, Canada, United Kingdom, Thailand, Belgium, Singapore, Australia, Switzerland, French Guiana, Germany, etc.) have been working with his particular approach to the study of jazz improvisation.