Roxane de la Sablonnière, Ph.D.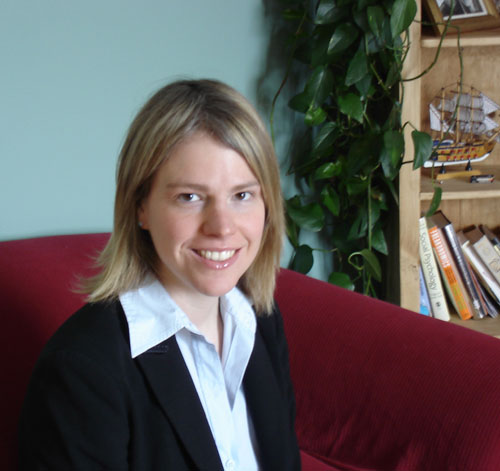 In general, my research focuses on the challenges people face when they are exposed to profound social change, such as colonization that affected indigenous peoples in Canada.  I also work with other groups undergoing profound social changes, including Mongolia, Russia, Kyrgyzstan and South Africa.  Moreover, I am interested in social changes related to immigration, and that, from the point of view of immigrants as members of majority groups. Three research dimensions define our Laboratory on social change and identity.

The first dimension of research aims to reconceptualize one of the most influential theories in the field of social psychology, namely the theory of relative deprivation. This theory explains why, for example, people in the most advantageous position are not necessarily happier. For example, a study in South Africa has allowed us to conclude that it is essential to consider the history of a group in assessing the sense of relative deprivation.
The second dimension of research aims to understand the psychological mechanisms that trigger the identity changes over time. First, we conducted a series of studies in Kyrgyzstan which enabled us to study the integration of new identities in the process of self-concept. Closer to home, we focus on the process of integration of new cultural norms by all members of the Quebec society (immigrants, minorities, majority groups).
Finally, in the third dimension of research, I look at the partnership between schools and Aboriginal communities across Canada. Considering the high dropout rate, it is essential that children go to school every day, all day, well rested, well fed and eager to learn. The research project "Satuutitsasiurniq" or "Partnering with Parents" implies that parents and community members invest in the education of their children through a survey of opinions addressing all members of the community and thus allowing everyone to express themselves.
Here are some pictures of my students, my colleagues, children who I have met and landscapes that I admired in the past several years! Part of our wonderful research team!
Kangiqsujuaq, Nunavik

Baker Lake, Nunavut

American University of Central Asia located in Kyrgyzstan

Mongolia
Canadian Federation for the Humanities and Social Sciences
The Awards to Scholarly Publications Program (ASPP) - Editor: Committee member as a specialist in psychology (2007-2010)
Education Task Force of the National Research Data Strategy Working Group
National Research Council (NRC) - Committee member since 2008 to present (Committee chaired by Margaret Haines)
Canadian National Committee for the Committee on Data for Science and Technology (CODATA), Sub-committee of the National Research Council (NRC) (2005 - present)


American University of Central Asia, Bishkek, Kyrgyzstan (2004-present)

Consultation in research and development of curricula
Consultant on academic issues




Queen's University

, Southern African Migration Project (SAMP), Kingston (2005-present)

Participation in development of two large representative national surveys in South Africa
Professor for Civic Education Project at the American University of Central Asia in Kyrgyzstan (2003-2004) and the National University of Mongolia (2002-2003)



The Civic Education Project is an international non-profit organization dedicated to assisting democratic reforms by supporting higher education in Central and Eastern Europe, the former Soviet Union and Mongolia.



During the 2003-2004 academic year, I was responsible for training teachers (Resource Fellows) research methods and quantitative in five countries of Central Asia and Mongolia (Kazakhstan, Uzbekistan, Kyrgyzstan, Tajikistan and Mongolia).
Oral presentation in St. Petersburg at an International Conference in Social Psychology, October 1998.




Volunteer in Mogilev in a teenagers' day camp on democracy and youth. Summer 1997, Belarus
Roxane de la Sablonnière, Ph.D.
Associate Professor
University of Montréal
Pavillon Marie-Victorin, Psychology Departement
C.P. 6128, succursale Centre-Ville
Montréal, Québec, H3C 3J7
Tel: (514) 343-6732
Fax: (514) 343-2285
Email: roxane.de.la.sablonniere@umontreal.ca