Documentation

Tribute page: to those who are no longer with us in body, but who remain with us in spirit and memory.

As I get older, the list of those whom I talk about in the past tense increases: people whom I met in the course of over 30 years of fieldwork in Georgia, who became my friends, colleagues and mentors, but are no longer among the living.


Mirian Khutsishvili მირიან ხუციშვილი (1924-2013)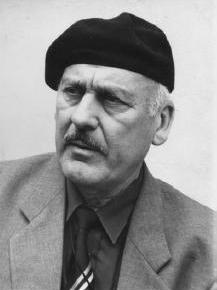 After a distinguished military career as an officer in World War II and the following years, Mirian Khutsishvili joined the Janashia Georgian National Museum in Tbilisi. During his long career at the museum, Mirian participated in ethnographic expeditions throughout the Caucasus, and pioneered the use of movie cameras in the field. His photographic and film archives provide invaluable documentation of the highland regions of Georgia and the North Caucasus from the early 1960s to the present day. But even more than for his work as a visual anthropologist, Mirian will be remembered by all who knew him for his wisdom, warmth, enthusiasm and humor, his insatiable love for the mountains and the people who lived there. I was privileged to have had the opportunity to accompany Mirian on several fieldtrips in the past 15 years. Although older than my father, Mirian easily outpaced my friends and me on the narrow mountains trails of Pshavi and Khevsureti. Every person met along the way was greeted by Mirian. If he did not know the individual personally, he invariably knew his father or grandfather! No professor taught me as much about ethnology as did Mirian, as I observed how easily and wholeheartedly he interacted with local people everywhere we went, and came to appreciate his immensely rich treasure-trove of local knowledge. Anthropologists will long remember Mirian Khutsishvili's contributions to the ethnology of Georgia and the Caucasus, but the most eloquent and heartfelt testimonies to Mirian as a man will be heard in Tusheti, Pshavi, Ingushetia, Gori, Chailuri and many, many other places.

LINKS

Profile of Mirian at batsav.com
The Georgian National Museum's Visual Anthropology Collection.

Documentary films "Pshavi" and "Mtiulet-Gudamaq'ari" (Ilia University Visual Anthropology Laboratory)


Konstantine (Kote) Choloqashvili კოტე ჩოლოყაშვილი (1922-2013)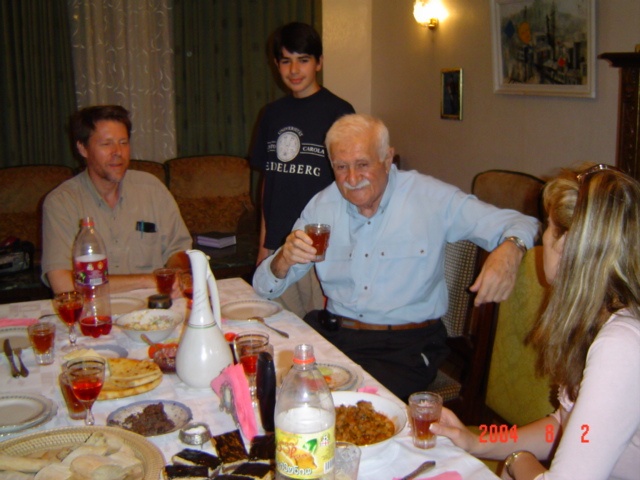 Konstantine (Kote) Choloqashvili was born into one of Georgia's most illustrious princely families in 1922, a year after the Red Army invaded his homeland. I was fortunate to have gotten to know Kote and his wife Ketevan through their daughter Rusudan, a colleague and close friend of mine. Sharing a meal at the Choloqashvili's table, with Kote presiding, was an extraordinary, unforgettable experience: on the one hand, a display of the art of the tamada at the highest level — eloquence, humor, deep knowledge of Georgian tradition and history, — but at the same time, a warm, friendly family dinner. Kote would sometimes talk about the tragic fate of his family under the new Soviet regime, but while telling their story Kote never showed bitterness, anger or the desire for revenge. I will leave it to others to tell the history of his ancestors, or discuss his career as an ethnologist at the Georgian National Museum. I will remember Batoni Kote as more than a nobleman by birth; he was a noble man by character and example as well

Wikipedia profile of Kote (in Georgian)
Obituary (in Georgian)

Philipe (Pilo) Baghiauri ფილიპე ბაღიაური (1933-2019)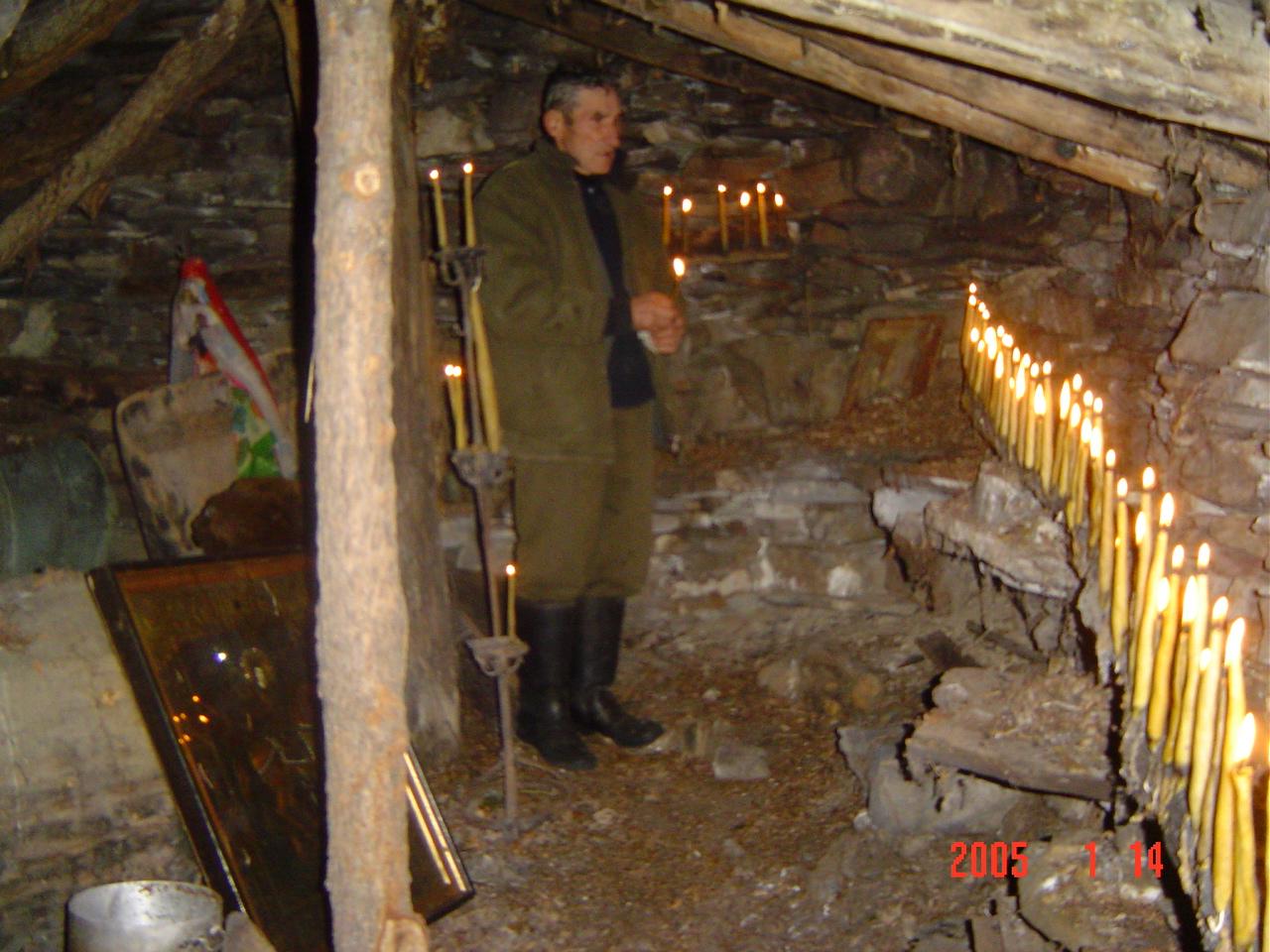 Until he passed away in early 2019, Philipe (Pilo) Baghiauri was the chief khevisberi of the shrine of St George in Gogolaurta Commune, Pshavi. Pilo came from a long line of shrine priests, including his father and predecessor Betsina Baghiauri. I first met him in 1997, and over the years he became my principal source on the vernacular religion of northeastern Georgian highlands. Pilo was one of the last khevisberis who received their call to service in Soviet times, when the practice of traditional religion was still discouraged by the authorities, and the necessary knowledge was transmitted orally, by observation and memorization. But for all of his immense knowledge of ritual texts, practices and norms, Pilo was refreshingly down-to-earth, unassuming and a pleasure to be around. Along with a handful of other old-time khevisberis (Ioseb Kochlishvili, to name one), Pilo possessed what Georgian refer to as madli — grace, virtue, or perhaps charisma in something like its older sense. The vocation of khevisberi was never freely chosen — Pilo and others of his generation described their struggles against the will of their divine patrons, and the heavy cost they paid for their stubbornness — and there was no material recompense for the burdensome responsibilities that they assumed once in office. By North American standards, Pilo lived in poverty, and yet he considered himself the richest man alive. And I consider myself all the richer for having known him.

Interview with Pilo Baghiauri

Obituary (Mtis Ambebi)

Video-blog (Georgian)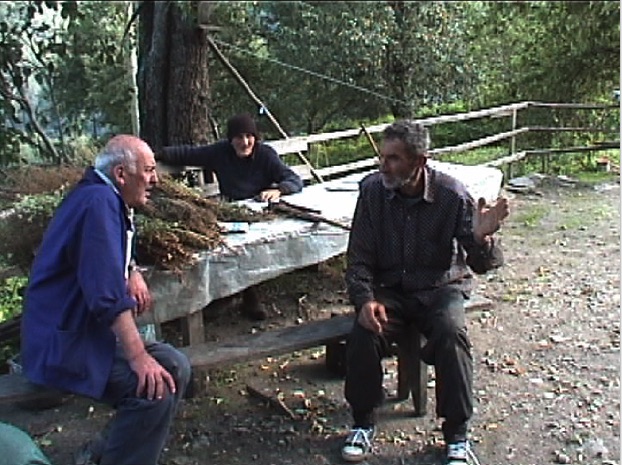 Mirian Khutsishvili, Pilo Baghiauri & his mother, 2001, Pshavi

Felix Glonti ფელიქს ღლონტი (1927-2012)